Tohver and Tohver
Tohver Studio welcomes you on the Doorway of a higher quality of yourself! Our experience started in 1998 when the first lesson was delivered to university students by Tamur. We are delighted that more than twenty years have brought our clients and us several opportunities. Today, we have expanded our areas and become international, having different activities worldwide. Tohver Studio holds in its briefcase an extensive list of various items of training and consultations, which are, in one way or another, all connected to the work with people or your inner Self. We provide individual and corporate training to leaders, coaches, creatives, HR specialists, teachers, spiritual practice teachers-trainers and other professionals related to the field to heighten their leadership or creative skills. Furthermore, we help in corporate concept design for the beginning companies or reflecting on the already established paths.
This passion for inner harmony, continuing self-development, and daily enlightenment unite Tiina and Tamur as a team with female and male energy. Yes, you read it correctly: day-to-day enlightenment as everyone can become self-conscious and support others. Therefore, our clients and students will meet an extraordinary landscape where fresh, straight-from-the-field experience and academic knowledge, combining entrepreneurship and creativity, mind and heart, will land the suitable form of study.
Thereby, Tohver Studio wishes to help you define your flow, create it, and support you in maintaining and strengthening it. This enables you to overcome obstacles and realize yourself in each ongoing moment.
Because we believe you can. You are almost there, and we can support you on these last steps.
Whatever your goal is, you are worth it!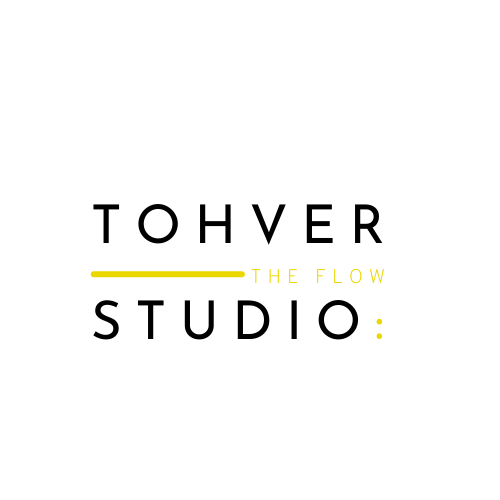 You may develop your craft endlessly.
One day you'll be on top. How and where to for next?
Crafts are not enough.
You are enough.
Expand your Self.

Flow is a state of concentration so focused that it amounts to absolute absorption in an activity.
It is easy to reach one, an achievement is to stay in one.
Tiina's Flow
Tamur's Flow
Signature Flow